Mainshock Digital er navnet på min enkeltpersonsvirksomhed. Jeg hedder Morten Greve-Gundersen, og jeg har arbejdet professionelt med web siden 2003. I dag hjælper jeg private samt små og mellemstore virksomheder med at finde den rigtige digitale løsning, så de får mest muligt ud af deres tilstedeværelse på nettet.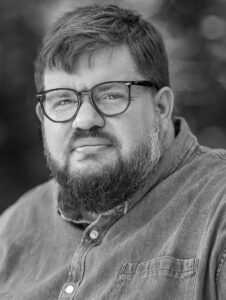 Jeg kan tilbyde mange års erfaring med indholdsproduktion og kommunikation. Siden 2003 har jeg bl.a. været ansat for P3, TV 2, DR 1, DR 2, dr.dk og Benjamin/Bonnier, hvor jeg har produceret digitalt indhold i forlængelse af brands som Aftenshowet, Danmarks Indsamling, Vild med Dans, Det Nyt Talkshow med Anders Lund Madsen, magasinet M! og magasinet Woman.
Jeg medbringer derudover erfaring fra min ansættelse som Digital Manager for butikskæden Faraos Cigarer, hvor jeg var ansat fra 2017-2020. I perioden, hvor jeg havde ansvaret for deres digitale tilstedeværelse og deres webshop Faraos.dk, blev webshoppens omsætning tredoblet.
The mainshock is the largest earthquake in a sequence, sometimes preceded by one or more foreshocks, and almost always followed by many aftershocks.

– U.S. Geological Survey
Er du interesseret i en snak om, hvad jeg kan gøre for dig, kan du kontakte mig her.